In April 2017 the European Pharmacopoeia Water for Injections (WFI) monograph was revised. For the first time, pharmaceutical manufacturers in Europe were able to choose between distillation systems (hot WFI) and reverse osmosis (RO) based membrane (cold WFI) systems. Five years later some are still shying away from cold WFI despite it being more economical and energy-efficient. So why should you make the switch to 25°C (77°F)? 
The update to the monograph was a considerable change and brought Europe in line with the United States Pharmacopeia and Japanese Pharmacopeia which have both long allowed non-distillation methods.
Since 2017 confidence in cold WFI has increased; however, after speaking to customers, there is still some hesitation due to contamination risks — even though cold WFI has been commercially available for decades and used extensively in other areas of the world for highly purified water production with low endotoxin levels in line with WFI water specifications. 
 
"Contamination is only a concern if systems are not managed correctly," explains Ranj Rihal, Business Development Manager. "In addition, these concerns are reduced further by the increasing body of best practice advice developing within Europe." 
The regulation requirement is for a 'purification process equivalent to distillation' and also recommends a RO system coupled with electro-deionization and a suitable secondary membrane process. Rihal adds "The membrane-based system achieves compliance with the WFI standard with these three primary technologies and, as such, it is sometimes referred to as Reverse Osmosis/Continuous Electrodeionization/Ultrafiltration (RO/CEDI/UF) solution. With these modern systems, they are regularly hot water sanitized regularly to prevent any risk of microbial growth."
As more pharmaceutical manufacturers get accustomed to these tried and tested technologies, which make use of existing systems, the cost savings become more attractive — especially as the market for pharmaceutical products and ingredients becomes more competitive. And so more businesses are more willing to take on the measures required to mitigate these risks to achieve a more cost-effective output.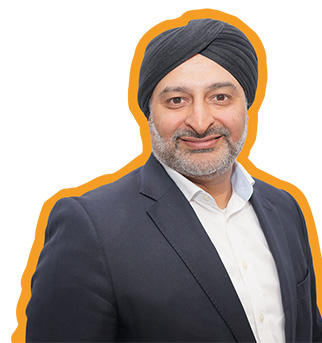 Rihal expands: "With the risks mitigated, the opportunities are significant, especially when comparing the available options. The cost savings achieved with cold WFI methods are vast since there is no need to heat the water and so the energy costs associated with producing WFI are remarkably reduced, not to mention the lowered carbon footprint, increased sustainability, and consistent service and maintenance savings." 
So how does it work? RO uses a semi-permeable membrane to remove up to 99 percent of the dissolved solids, particles, colloids, organics, bacteria and pyrogens from the feed water without the need for heat, and CEDI is a highly efficient, chemical-free process for creating low conductivity water. "The system uses electricity, resins and ion exchange membranes to separate dissolved impurities (ions) from water and then UF uses membrane filters with microscopic pore sizes of 1 to 10 nanometer (nm), which remove particles as small as protein macromolecules," adds Rihal.
The membrane system also reduces capital costs as existing pure water equipment can be enhanced to produce WFI, and these typically have a smaller footprint, ideal if space on-site is limited.
Rihal concludes: "Since both cold and hot WFI systems produce water that meets the specified standard for WFI, pharmaceutical companies should feel empowered to make the best choice for their organization based on their operational requirements, existing equipment and systems, available space, corporate sustainability initiatives, and of course CAPEX and OPEX budgets."