Chemicals used in water treatment processes play a vital role in optimizing the water cycle of any industrial or municipal site.
A key offer by Veolia Water Technologies, HydrexⓇ chemical solutions combine chemistries, equipment and services to ensure the long-term safety and resilience of installations while reducing their environmental impact and total operating costs. 
Hydrex chemical solutions feature comprehensive programs to optimize your water treatment processes, from cooling systems and boilers to membranes and wastewater treatment.
Features and benefits
Nine range of Hydrex chemical formulations available worldwide and meeting all health, regulatory and environmental requirements while resulting in excellent equipment-product synergy.
A guarantee of quality and a certified supply thanks to a global network of blending facilities and water treatment chemicals manufacturers which ensures the best and speediest delivery of our product to clients worldwide.
A priority focus on risk and compliance: safety data sheets, market approvals and compliance statements to all existing and upcoming regulations (e.g. REACH, Biocidal Products Regulation (BPR), Global Harmonized System (GHS), etc.).
A unique service with a single contact point providing customers with dedicated onsite support, a full range of expertise and commitment to long-term performance.
A focus on green chemistry: development of non-hazardous, more environmentally friendly products and of technologies that require less chemical handling, while focusing on consuming less water, less chemicals and less energy.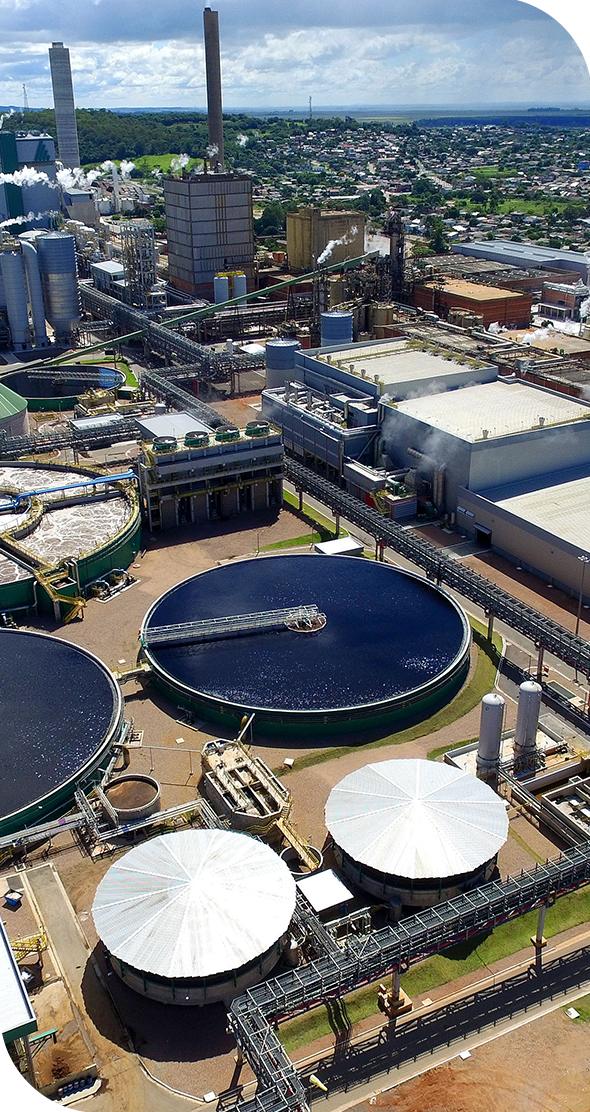 Global water expertise at your service  
Our teams of experts are part of Veolia Water Technologies' local staff and can address all aspects of utility and water treatment equipment, chemical program design, performance follow-up and control.
Leveraging nearly 100 years of experience in water treatment additives worldwide, Hydrex chemical solutions dedicated representatives provide you with a customized, comprehensive and results-driven service that includes real onsite support: 
Risk assessment and global water audits to propose the necessary water treatment optimizations and identify saving potentials for each critical process. 
Selection of water treatment technologies and suitable chemical strategies.  
Research and development of new formulations.
Routine multi-control using analyzers and lab-testing
Operation guarantee contracts, service reports, manuals, emergency forms and specific procedures. 
Activity reports and yearly/quarterly reviews to analyze the results of the program with key plant personnel. Update of limits, warning values and action plans. 
Training of our customers' operation technicians to strengthen their understanding of water chemistry processes.
Digital services through Veolia's Hubgrade platform to complement our calculators and online monitoring systems and optimize the management of the chemical treatment programs.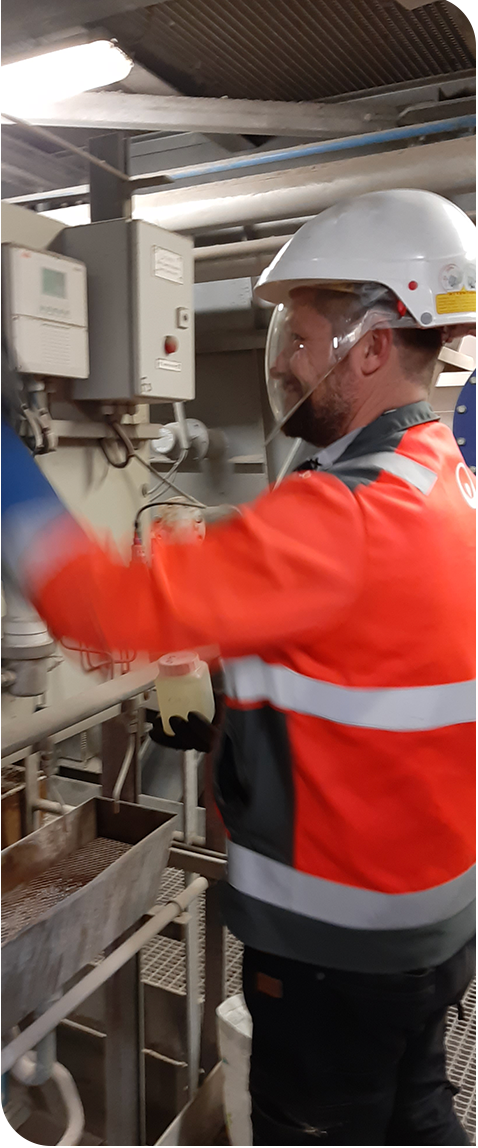 High-quality, safe chemical products
The Hydrex water treatment chemicals portfolio includes nine ranges of application-proven products, specially formulated to suit all water needs and to optimize the operation of water treatment facilities and utilities at a competitive price.
A part of our commitment to provide high-quality, technical-based service solutions, Hydrex products are all market-approved after being strictly controlled, from the raw materials selected to all the necessary analysis steps, secure storage, production batches and jar testing.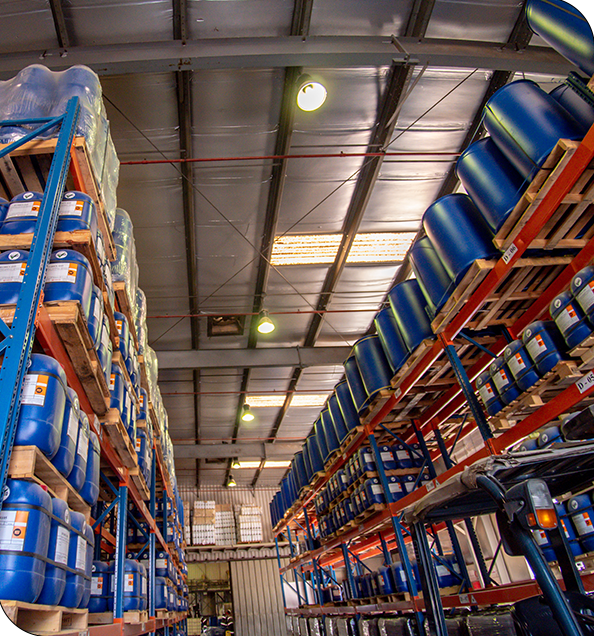 Reliable equipment  
To determine the right selection and dosage of chemicals used in water treatment and to ensure optimum performance, assets availability and low-cost operation, Hydrex chemical solutions also encompass a range of equipment:
Injection, dosing and regulation analyzers. 
In-house software calculators and simulation tools to define the mandatory critical parameter values for which the water treatment chemical program delivers the proposed technical and economical targets for each customer.
Control and monitoring analyzers :

HydrexⓇ Controller is a range of automated control and monitoring devices to diagnose conditions that precede water system failures and respond with corrective actions. 
When combined with Veolia's Hubgrade digital offer, Hydrex Controller communicates with the operator remotely to optimize the global performance of water treatment assets and becomes a genuine operational and business decision-making tool.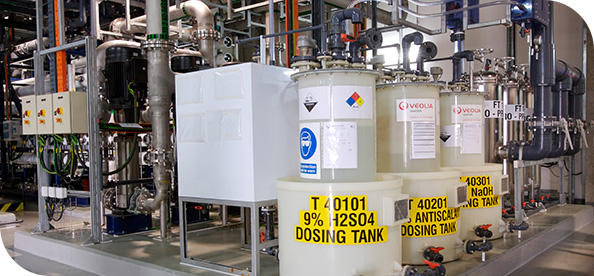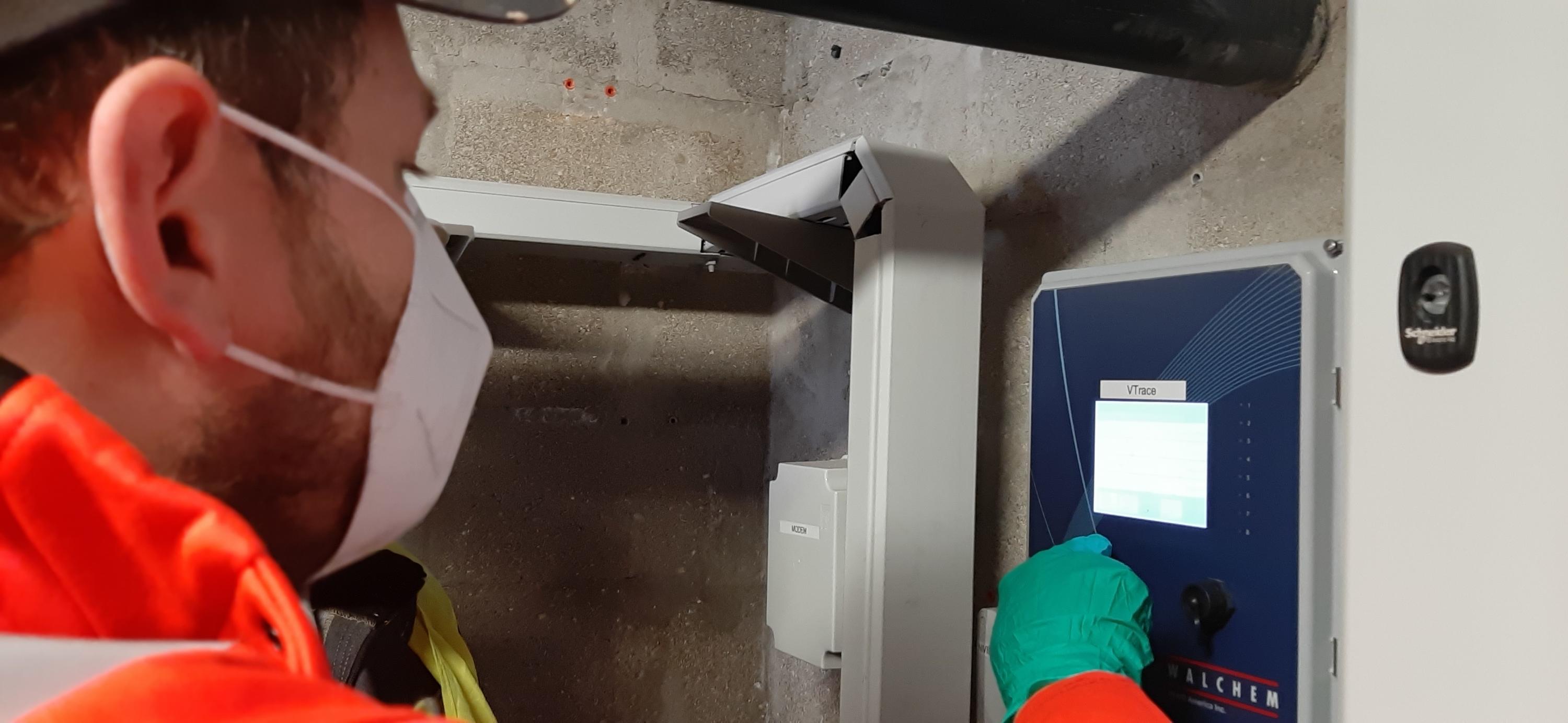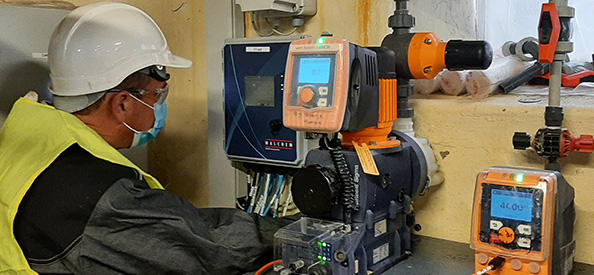 Focus on sustainable solutions
As part of our ongoing mission to resource the world, we create specialized water treatment technologies and services for sustainable development. We are strongly committed to ecological transformation and to regulatory compliance; we pay close attention to the environmental impact of water treatment technologies and optimize their operation to reduce our environmental footprint and that of our customers.
For water treatment chemicals, it results in the development of more environmentally friendly formulations and technologies, such as: