At Veolia Water Technologies we provide a complete range of service solutions covering all water treatment applications to help industries and public authorities to overcome their water challenges. From drinking water treatment to transforming wastewater into a resource and a sustainable water supply we can enable your goal.
Global water expertise at your service
Our approach is to think globally but act locally. Our global business units develop and manage the technologies required to design and optimize water treatment systems and plants. We then rely on our local experts to deliver these technologies and ensure a high-quality proximity service.
Our organization allows us to react quickly and ensure we deliver projects and services that are adapted to local needs, while benefiting from global technologies and capitalizing on the return of experience of similar installations around the world.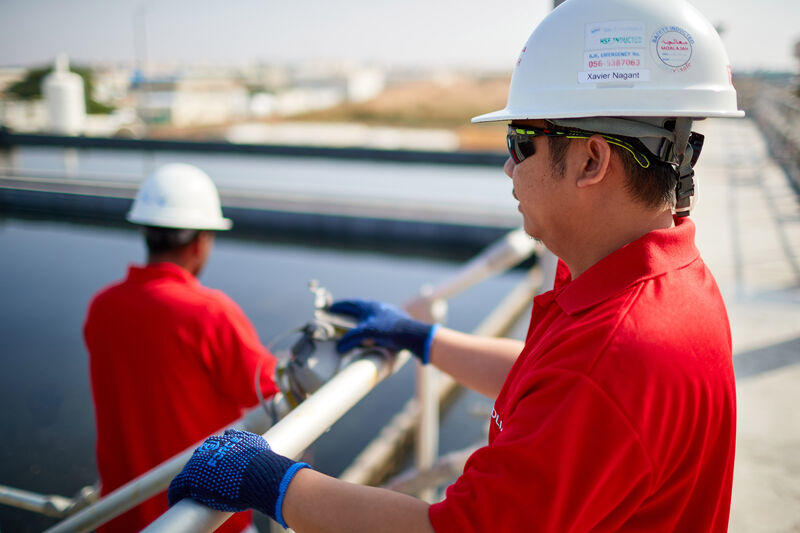 From audit to maintenance, we customize each solution to suit your requirements, maximize efficiency and assure the sustainable performance of your water treatment installations. 
We also combine the expertise of our employees with digital power (Hubgrade) to process data and provide you with a continuous supply of optimized solutions adapted to your priorities.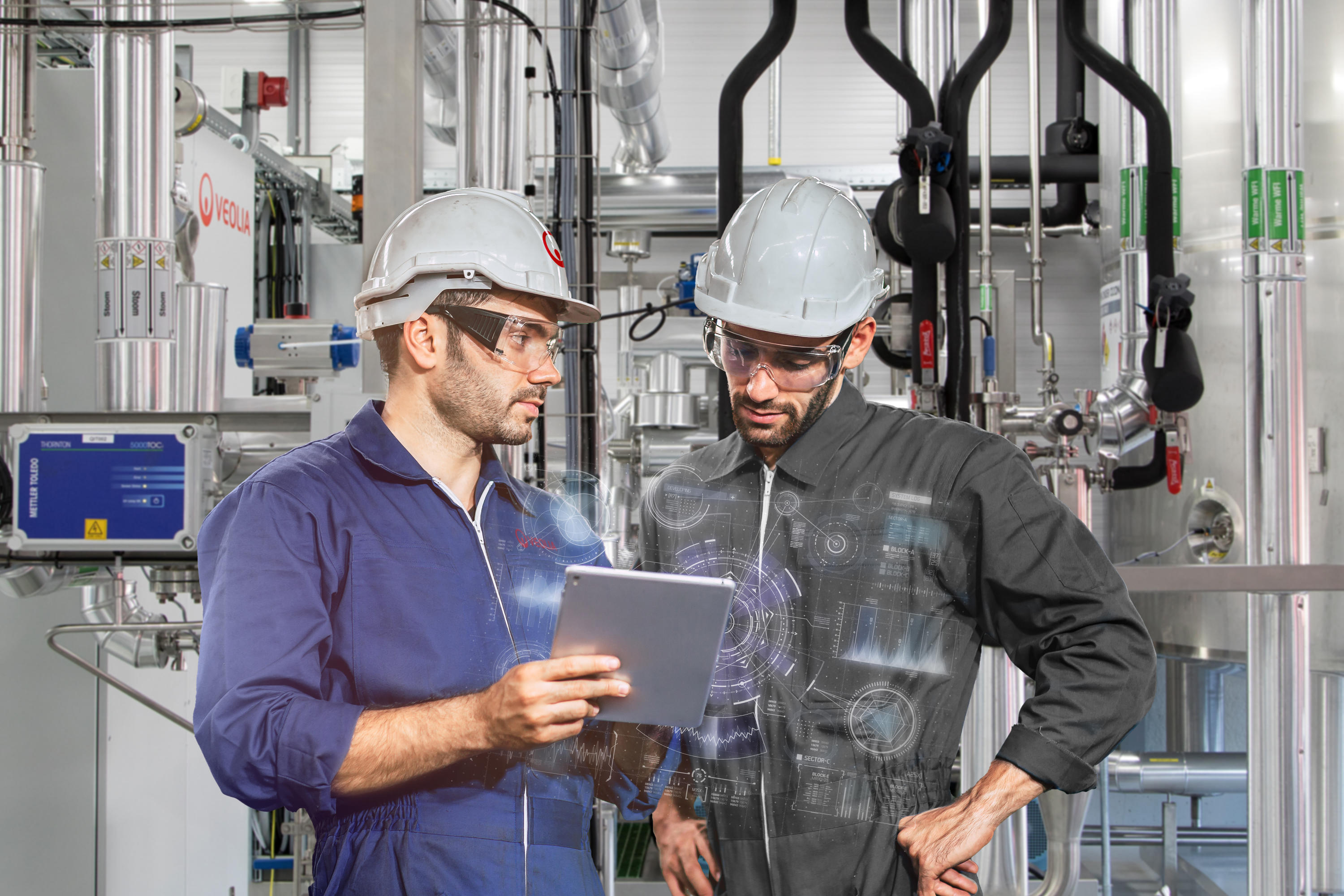 Sustainable optimization and peace of mind
Optimizing the amount of water consumed by an industry or a municipality is a great way to improve the environmental impact of facilities and one of the main sustainable development tools to address the increasing scarcity of water resources.
The services we provide deliver peace of mind by:
Maximizing capacity, availability and system uptime

Providing assurance that water quality continually meets specifications

Supporting compliance with safety standards and regulations

Optimizing operating costs and environmental efficiency

Extending the life of your system

Delivering rapid support in case of emergency breakdowns
A trusting relationship with our customers
Veolia Water Technologies UK has been working with Total Bitumen, providing water treatment, chemicals, testing services and associated reports ensuring compliance with all relevant regulations. The outstanding service delivered has been recognized by Total Bitumen. 
Since the tender was awarded, the service that we have received from Veolia Water Technologies has been very efficient and we are very happy with it. Our expectations of Veolia Water Technologies were exactly what we thought they would be: good service, [an] excellent employee who comes onsite every week. I would definitely recommend Veolia Water Technologies as they have basically done what they said they would do.
Karen Cody
Purchaser, Total UK
Find out more about the services we offer
Hubgrade digital services
Hubgrade is a combination of digital service tools and expertise to remotely monitor, evaluate and optimize the management of water, waste and energy resources.
We are a leading provider of rental water treatment services for industry, meeting all temporary and emergency requirements. Our service allows you to have a reliable and secure source of treated water 24/7, 365 days per year. 
Water treatment chemicals
We provide a full range of process chemical, water hygiene and bulk chemical solutions. With our proven Hydrex® offer, we apply our expertise to optimize the operation of your water treatment system.
Refurbishment and reengineering of installations
Refurbishing your existing water treatment plant is an effective way to improve plant performance and extend the lifetime of your system without large capital expenditure.
Service deionization (SDI)
High-end ion exchange resins regeneration and water deionization services providing maximum recyclability and sustainability.
Through a comprehensive evaluation of your facility's water cycle, we help you identify how you use water, its cost and the potential water-related risks which may impact your operations and we build the action plan you need.
Spare parts and consumables
Replacement equipment and spare parts are critical to implementing and maintaining water and wastewater treatment systems. We store a wide variety of equipment, instrumentation, spare parts and consumables and deliver them to your doorstep through our robust supply chain.
Planned service and preventive maintenance
The renowned Veolia after-sales service includes operational assistance as well as preventive and corrective maintenance of your entire installation.
Would you like more information about our services?