The effluent to be treated passes through the screening area where the solids and/or foams are captured clogging partially the screen surface with consequent increase of water level in the channel.
When water reaches the prefixed level a level switch starts a spiral which is equipped with proper brush at the external part. This spiral cleans the screening surface and lifts the screenings up to the drainage basket and discharge.

In this way the intermittent operation control is very simple.

The separation of solids from the process and waste waters has always been a serious problem in the industrial and municipal wastewater treatment, especially when channel screening is required.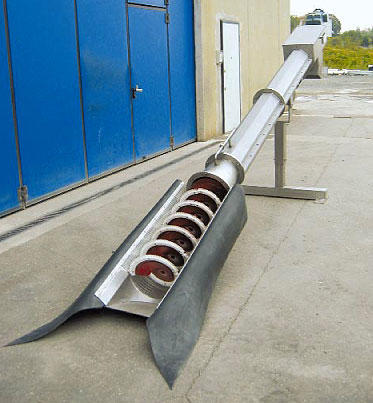 IDRAGUARD™ - channel screen produced by Idracos - combines the filtration, conveyance of screenings, lifting and drainage all in one unit utilizing the same screening element in AISI 304 stainless steel wedge wire.

IDRAGUARD™ can handle big flows with very low head loss.

IDRAGUARD™ was designed for installation in the channel to remove efficiently all kinds of suspended solids.
APPLICATION FIELDS
IDRAGUARD™ can be used in many applications. Please contact us regarding your liquid/solid separation problems so we can size the unit properly and select suitable screen slots.
IDRAGUARD™ is installed for screening of waste water from dairy, slaughterhouse, meat/fish processing, textile, canneries, mechanical and chemical industry and municipal WWT plants.
HIGH LEVEL TECHNOLOGY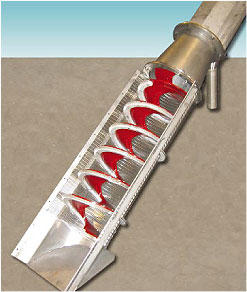 Idracos special screening elements utilized at IDRAGUARD™ screening section as well as for drainage basket. Shaftless spiral in special carbon steel can convey any kind of settled solids and is equipped with special nylon brush in the screening area.

The screenings are conveyed and discharged in totally hygienic way in a completely closed "O" trough built in two sections with coupling flange for an easy inspection.

Drainage basket provided with drain water discharge pipe and washing nozzles is located at the final part of the unit. In this area screenings are partially dewatered.

The unit is fixed just at the upper edge of the channel. The fixing is balanced in order to lift up the screening section.
MODULAR UNITS, TAILORED SOLUTIONS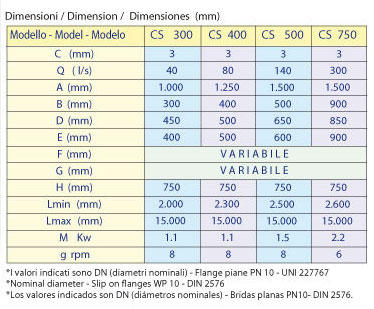 C= Screen slot; Q= Max flow; A= Screen length; B= Screen width; D= Max water head; E= Channel minimum width; G= Discharge weight; H= Discharge distance from screw center line; Lmin= Minimum length; Lmax= Maximum length; M= Motor power; g= Motor revolutions
Resources & Product range