Wastewater produced by industrial processes can be challenging to treat due to its composition and fluctuating pollutant load. In response to increasingly strict regulations and environmental concerns, manufacturers are looking for both effective and sustainable solutions to treat effluent before it is reused or safely discharged into the natural environment. 
Industrial wastewater treatment describes the process to treat the wastewater produced by industries. This can present significant purification challenges in order to  remove contaminants before the treated water can be reused or released into the environment.
Industrial wastewater treatment ensures that industries are fully compliant with regional standards and also helps to optimize industrial water use. Industrial wastewater treatment can become one of your main sustainable development tools due to the increasing scarcity of the resource.
Effective industrial wastewater treatment can produce both clean and reusable water, as well as reducing overall waste production. Key benefits are:
Wastewater treatment reduces the amount of waste released into the environment.
Water loss due to water pollution is reduced or eradicated.
Potentially harmful contaminants are not released into the environment.
Sludge treatment can recover reusable methane. In addition, natural fertilizer can be recovered and used in agriculture.
Simplified waste disposal significantly reduces costs.
Regional wastewater treatment and effluent standards can be met and maintained, and regulatory compliance can be continuously monitored.
How Veolia helps industrial clients to treat wastewater 
We provide a range of industrial wastewater treatment systems suitable for all major industries including food and beverage, automotive, mining, pharmaceutical, petrochemical and power. Our tailored solutions and processes, specifically designed to meet challenging wastewater treatment requirements and regulations, can handle high biological oxygen demand (BOD), chemical oxygen demand (COD) and levels of suspended solids (TSS). The appropriate treatment line is determined based upon your requirements and might involve the use of evaporation, filtration, clarification, aerobic and anaerobic wastewater treatment technologies capable of treating and removing high levels of oil and grease, heavy metals, and toxic or corrosive chemicals.
Value recovery from industrial wastewater
Industrial wastewater treatment technologies extract valuable substances from process water before discharge or reuse within a plant, achieving greater sustainability and lower carbon footprints. By acting sustainably, our customers recognize the value of water, by saving energy in their production and optimizing costs.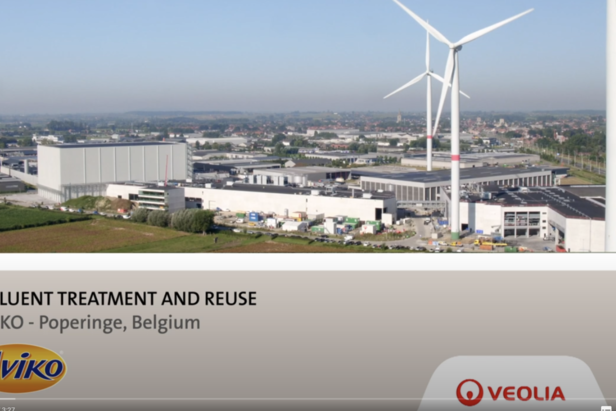 Treatment and reuse of effluent for one of the world's largest producer of French fries.

Aviko, part of the Dutch company Royal Cosun, began the construction of a new production plant in Poperinge, Belgium and needed a treatment plant capable of treating all pollutants (COD, nitrogen and phosphorus) while recovering the effluents. We designed a solution for the advanced removal of pollutants while ensuring reduced chemical consumption and odor emissions treatment. All of this was done with a small footprint, low investment and operating costs while also reusing the treated water.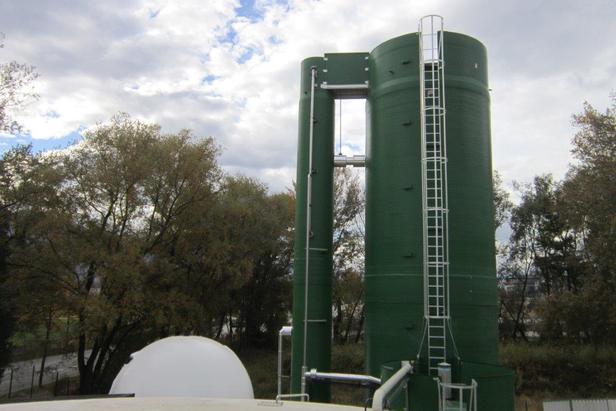 Teissere limits the pollutant loads of its effluent and produces biogas on site.

Teisseire is part of the British group, Britvic, specialized in syrup and fruit juices production that are sold in more than 45 countries around the world. Located in the suburbs of Grenoble, their French production site wanted to limit the pollutant loads of its effluent before discharge to the municipal network. We designed, built, operated and maintained a wastewater treatment plant, using anaerobic digestion which reduces the pollutant loads while producing biogas on site.  
Thanks to our expertise, the plant produces 10 times more energy than it consumes, allowing Teisseire to reduce its wastewater disposal cost and its energy footprint. It has also eliminated noise and odor pollution while being fully compliant with the municipal discharge regulations.
Discover our technologies for industrial wastewater treatment
We can help you to find the appropriate solution for your industrial wastewater treatment requirements. 
Biological processes
Desalination
Clarification
Evaporation and crystallization
Disinfection
Filtration
Ion exchange
Membrane separation
Package plants
Sludge treatment and handling
Zero Liquid Discharge 
Discover some of the technologies below:
Technologies - Industrial wastewater treatment
Would you like more information about our technologies for industrial wastewater treatment?
Thirty years ago, wastewater was discharged untreated into surface waters. Since then, we have made considerable technological progress. As a specialist in biological processes such as aerobic, anaerobic, MBBR, MBR, I offer our industrial clients sustainable solutions for the reuse of treated wastewater.  The fight against climate change is everyone's business. I am convinced that our environmental and technological solutions will contribute to it.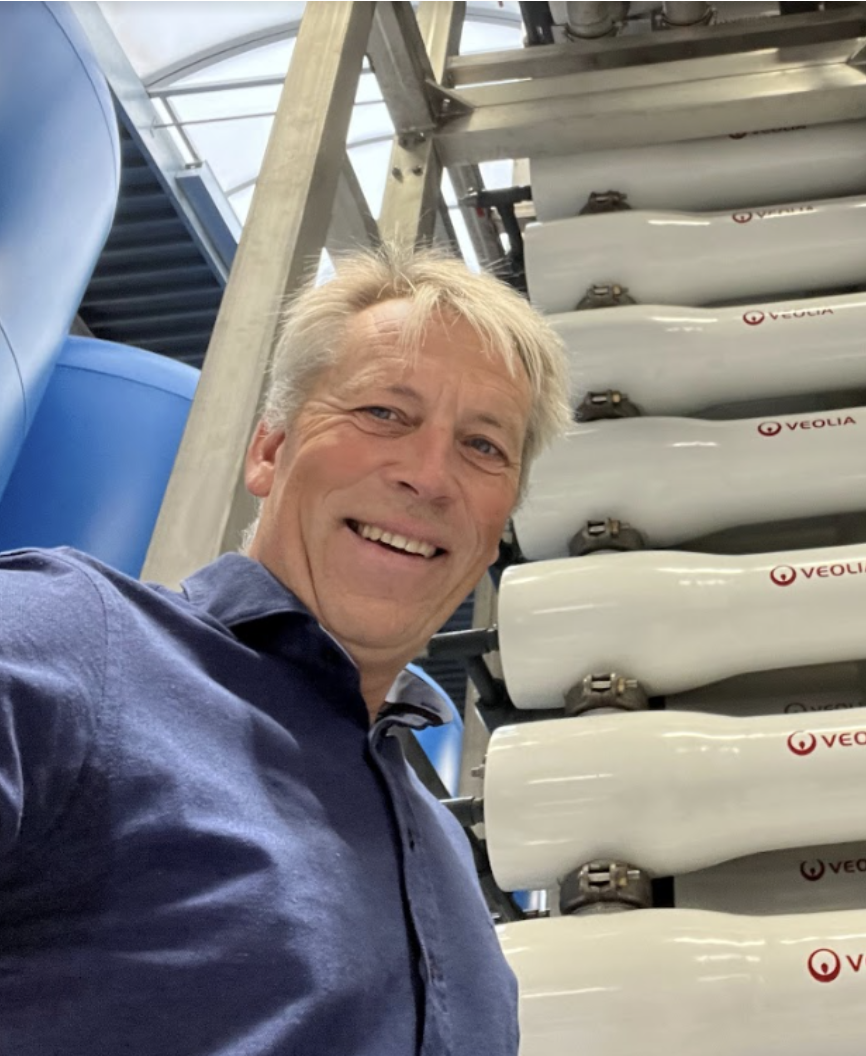 Michel Danau
BUSINESS DEVELOPMENT MANAGER 
Veolia Water Technologies
Contact Michel through his LinkedIn account

More services for industrial wastewater treatment
FAQ about industrial wastewater treatment
What are the main processes used to treat wastewater?
Wastewater treatment aims to remove solids and organic matter as well as targeted pollutants, depending on the nature of the water and the discharge point.
Biological processes are based on bacteria which consume the organic matter contained in wastewater. The design of the biological process will consider the removal rates of these bacteria and their kinetics. The bacteria can either be free in the water (in the case of activated sludge) or fixed on media in the case of biofilm-based processes. The latter can be significantly more compact while also being more robust.
Physical-chemical processes are also used in wastewater treatment. These include pre-treatment at the plant inlet, grids, grit removal, oil removal and primary settling, secondary settling, membranes in the case of a membrane bioreactor, and tertiary settling or filtration, used to refine the performance in terms of solids and phosphorus removal. An adsorption system, for example, can then tackle micropollutants and emerging compounds (pharmaceuticals, hormones, etc.).
Can I reuse my treated industrial wastewater?
Depending on the biological treatment and discharge quality, treated effluent can be reused after a two-barrier membrane technology such as UF-RO. Disinfection is needed to protect the biological growth and to maintain a high quality water source.
What type of biological treatment do I need?
Depending on the origin of the wastewater and discharge limits, different types of biological treatment are possible. Veolia has the full range of different aerobic and/or anaerobic treatment steps that allow you to offer you the solution best-suited to meet your needs. The new BREF regulation on nitrogen and phosphorus removal requires an extra step provided by the advanced Hydrotech filtration concept.
Will water reuse be a necessity in the future after biological treatment?
The biggest impact of climate change will be on water! So the water source is figuratively under pressure already. Veolia expects that different countries who are already suffering from droughts will oblige the industry to reuse their treated wastewater. The advantages are more independence from the grid, better quality, lower costs and more sustainability towards end clients.
Technical Resources
Find related content below. If you can't find exactly what you are looking for please contact us for further assistance.
Case Studies