Veolia Water Technologies is a market leader in providing healthcare water solutions and services, and have been producing pure water for the healthcare market for over 80 years.
Water quality and availability: challenges faced by the healthcare sector Water quality is a critical element that underpins patient safety.
Management and operation of medical technology.

Economic and operational constraints. Availability of high-quality water at the volumes you need.
How Veolia is committed to helping its healthcare clients


Veolia Water Technologies' experience in healthcare water solutions is unrivalled. We help to improve patient care, protect equipment, guarantee an uninterrupted service, reduce operating costs and ensure patient, visitor and staff safety.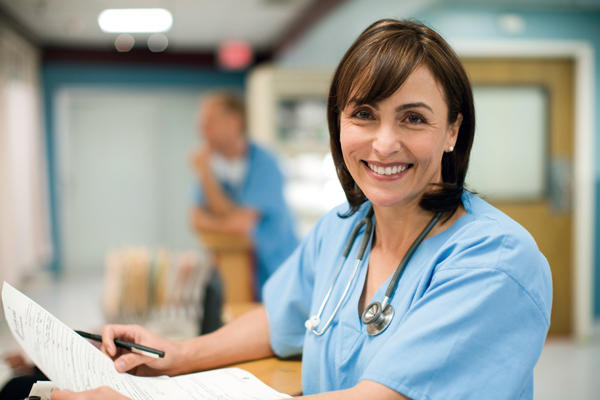 Our solutions can minimize your carbon footprint and meet biodiversity and waste discharge requirements.
Our services range from consultancy to water treatment system design, installation, validation, testing and maintenance to ensure ongoing compliance. Our applications include dental, ultrapure laboratory water production, clinical pathology, Central Sterile Services Department (CSSD), decontamination for endoscopy, and renal dialysis.
Adaptable solutions for all healthcare players
Specific solutions for stringent hospital water needs.
Veolia Water Technologies specializes in solutions for the production and distribution of Haemodialysis fluids. We can provide you with the total water purification and concentrate mixing and supply systems needed to support your dialysis machines.

Our solutions include state-of-the-art, hygienically designed, Reverse Osmosis (RO) systems, and concentrate distribution systems. RO systems are often coupled with ultrafiltration and designed to be heat disinfected to achieve optimum dialysis purity and integrity. Stylish outlet panels, designed hygienically with infection control in mind, supply all the services directly to the dialysis machines and ensure that the total fluid pathway is contaminant-free.
Endoscopy, sterile services and dentistry
Decontamination is a subject of growing concern as demands on the healthcare sector increase. We design and supply bespoke products and services to ensure ongoing regulatory compliances are achieved. 

Different solutions address each market's water purification requirements, from a small endoscopy suite to central sterile services departments and supercentres. To ensure ongoing regulatory compliance, our total services are maintained to provide reliable performance throughout their life.
Pure water is used in the process of heating and cooling. Veolia Water Technologies' range of treatment programs for boiler feed and the generation of steam ensures optimum boiler efficiency and reliability.
Veolia Water Technologies plays an essential role in the pathology environment, with particular emphasis on 'service critical' applications such as analyzer feed water systems. We offer a total service capability – embracing all aspects of pathology – to central hospital laboratories, laboratory associations, and private laboratories. 

Our service solutions are tailored to your individual healthcare requirements to ensure reliability and security for your critical water applications. Our services range from consultancy, to plant design, installation, validation and testing, while maintenance ensures ongoing compliance in an ever increasing regulatory environment. Our skills and experience enable us to deliver solutions that: 
Improve patient care.
Protect specialist areas or equipment.
Provide world class service and support network.
Reduce operating cost and cancelled patient procedures.
Safeguard the safety and comfort of patients, visitors and staff.
Increase productivity despite tight space and capital constraints.
Healthcare clients that trust Veolia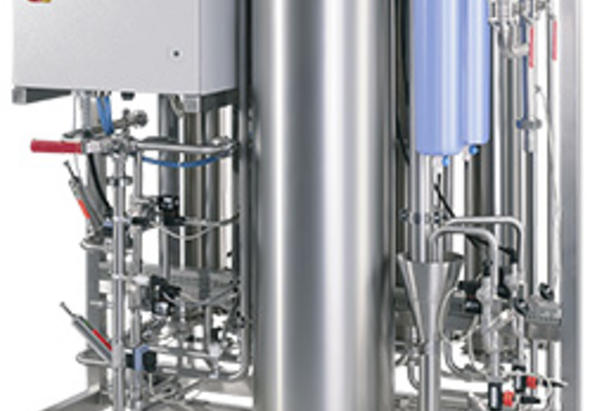 Sustainable water system at Cossham Dialysis Unit (United Kingdom)
UNITED KINGDOM
Veolia Water Technologies installed in the new renal dialysis unit of the Cossham Hospital in Bristol a reverse osmosis unit and an ultra-filtration unit to supply ultrapure water to the 24 beds and three additional points of use in the Renal Technicians' station, a total of 1,900 l/h.
Compliant with ISO 13959 and Renal Association Guidelines, we also helped our client to reduce its mains water consumption by recycling its wastewater.
Discover our water treatment technologies for the healthcare sector
Veolia Water Technologies has a range of solutions designed to deliver in demanding situations.
Increase plant reliability through customized maintenance and repair contracts.
Long-term maintenance contracts provide a secure, high-quality water supply; rapid-response teams address equipment issues.
Exceed regulatory requirements with consistently high water quality.
Our water treatment solutions meet the highest international standards. 
In a pathology environment, there is an immense pressure to process as many tests as possible with the greatest degree of accuracy. The water purification system is a critical element in clinical laboratories, feeding clinical analyzers with a consistent flow of CLRW grade water, facilitating the provision of crucial patient information for detecting, diagnosing, treating, and monitoring disease.
With the MEDICA, we have worked relentlessly to provide a water purification product and a service solution that gives you that peace of mind and reassurance that not only is the unit built to be as reliable as possible, but if in that rare event things do go wrong, we have the service network, personnel and expertise to get you back up and running with as minimal disruption as possible.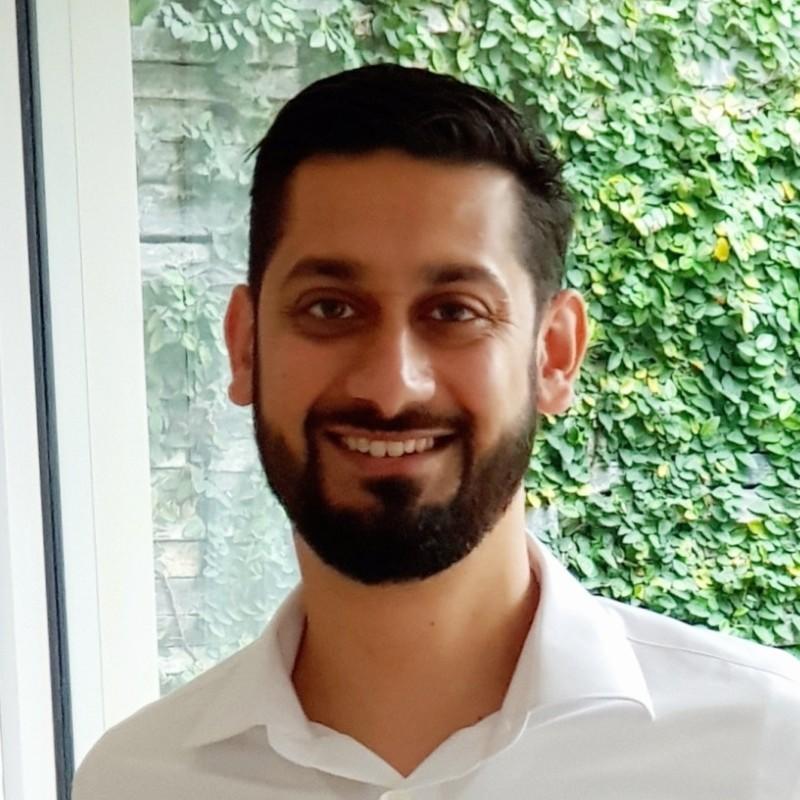 Fahad Mahmood
Global Product Manager
Elga Labwater 
Contact Fahad Mahmood on his LinkedIn Profile
Would you like more information about our technologies for the Healthcare industry?
More services for our healthcare clients
A combination of digital tools and Veolia expertise that make all your water processes smarter, safer and more sustainable.
We provide a wide range of services to existing facilities including technical support, pre-planned preventive maintenance, spare parts, etc.
FAQ about water solutions for healthcare water
Why is pure water essential for clinical applications?
Water purity has always been important in clinical diagnostics but advances in techniques and the range of tests available have made it even more critical in obtaining accurate results.

The trend towards less invasive technologies has led to smaller blood and other samples. A 500μl sample now provides material for both the initial test and retests. This has become feasible with improvements in pipetting techniques which enable high accuracy at volumes of only a few microliters. Sample dilution with purified water prior to assay puts extremely high demands on the water purity as the effects of any contaminants are immediately multiplied by the dilution.
What is CLRW grade purified water?
Clinical laboratory reagent water, or CLRW, is an important standard for water purity feeding into clinical analyzers and is a widely adopted standard for in vitro diagnostic applications. It aims to guarantee the use of a basic level of water purity so that clinical chemistry assays can be run consistently with minimum risk to the analyzer and the clinical test results.

The CLRW specifications limit four key types of impurities in pure water. These are ions, particulates, organics and bacteria.
 
Where is purified water used in a pathology lab?
Within the pathology lab, purified water can be used in a number of different areas. These include: 
Incubator bath 
Sample probe and wash station  
Cuvette wash station
Pipetting syringes  
Reagent probe and wash station
Analyzer internal reservoir 
Contaminated water can interfere with the instruments within the clinical analyzers, potentially resulting in incorrect patient results and analyzer downtime due to the requirement to sanitize the whole system. Both of these can have a serious impact on patient treatment and hospital laboratory costs. 
 
How can we eliminate and minimize the risk of purified water contamination in the laboratory?
We employ a number of techniques and technologies to ensure our equipment produces a consistent supply of CLRW grade purified water. These include:
The use of proven and reliable resin, membrane, ultraviolet and filtration technologies chosen to treat a wide range of feed waters.
An easy to operate semi-automatic system sanitization procedure.
Use of ultraviolet and ultrafiltration technologies along with intermittent recirculation to minimize the risk of bacterial growth.
Thorough maintenance program, designed to suit your operations via our highly trained team of service engineers.
 
What requirements must the water for the sterilizers in the CSSD / AEMP meet?
In the central sterile supply department (CSSD) of a hospital, large quantities of surgical cutlery and medical instruments are sterilized every day. The large steam sterilizers used for this purpose must be fed with ultrapure water. The European standard DIN EN 285 defines the specifications here for conductivity, silicate and chloride content, pH value and visual appearance.