Purified water production systems for the pharmaceutical, generics, healthcare and biotechnology markets.
Orion is a skid-mounted unit that produces purified water or cold water for injection (WFI) in line with the current global pharmacopoeias — European, United States and Japanese — by utilizing reverse osmosis (RO), continuous electrodeionization (CEDI) and ultra filtration (UF).
It helps our customers across pharmaceutical, generics, healthcare and biotechnology markets meet their requirements with compliant performance in terms of quantity and quality while guaranteeing microbial control through hot water sanitization above 80°C (176°F). 
Sustainability is at the core of the Orion. The technology helps to address today's environmental challenges by supporting you in reducing your water and energy consumption.
How Orion works
The Orion™ purified water treatment system is designed and manufactured in accordance with International Society for Pharmaceutical Engineering (ISPE) guidelines for water and steam. The system works with several technologies at its core: softening, reverse osmosis and electrodeionization, which can be fully or partially sanitized with hot water.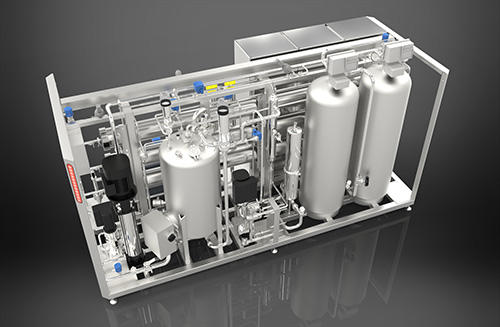 Features and benefits
Ensures high level of water quality by complying with the current United States Pharmacopeia (USP) and European Pharmacopoeia (Ph Eur) for purified water and cold WFI.
Regular hot water sanitization at 85°C; guaranteed microbial compliance.
Fully compliant with FDA, cGMP and GAMP requirements.
99% of the materials used are recyclable.
40% of the water is recovered.
Energy reduction up to 50%*.
Emits 30% less CO2*   
Minimal chemicals used during operation.
Easy to monitor with automated PLC control.
*when compared to the Orion™ MK II
With Aquaservice™ we offer a range of pharmaceutical water services such as maintenance visits, emergency technical support and emergency response on-site to ensure Orion's ongoing compliance with regulations and maximize its performance. We also provide:
A combination of digital tools and Veolia expertise that make all your water processes smarter, safer and more sustainable.
Bundling high performance specialty chemicals, innovative dosing and controlling equipment with related expert support.
Resources & Product range

Available in three models, the Orion is an evolution in modular water treatment for flow rates ranging from 0.5 to 20 m3/h. All models have a diverse range of options including pre and post ultraviolet (UV), ultrafiltration (UF) for cold water for injection (WFI), filtration and degassing.
C SERIES: our classic Orion offering the core technology within the most economic investment package.
E SERIES: our mid-range Orion provides the standard features of reduced water-to-waste during the water recycling phase and conserves both water and energy use during recycle, meeting good environmental practices.
S SERIES: our premier Orion meeting the ultimate requirements for sustainability. It offers overall reduced energy and water consumption combined with long-term operational savings.
The choice between our different Orion series depends on your purified water demand and how you wish to operate the system. For example, if purified water is needed continuously the S series is the way forward since it will help save a lot of water during operation; However, if you only require purified water for two hours a day, which means the Orion would be recirculating water for 22 hours, the E series would be more suitable. It's all about finding the right balance for your needs.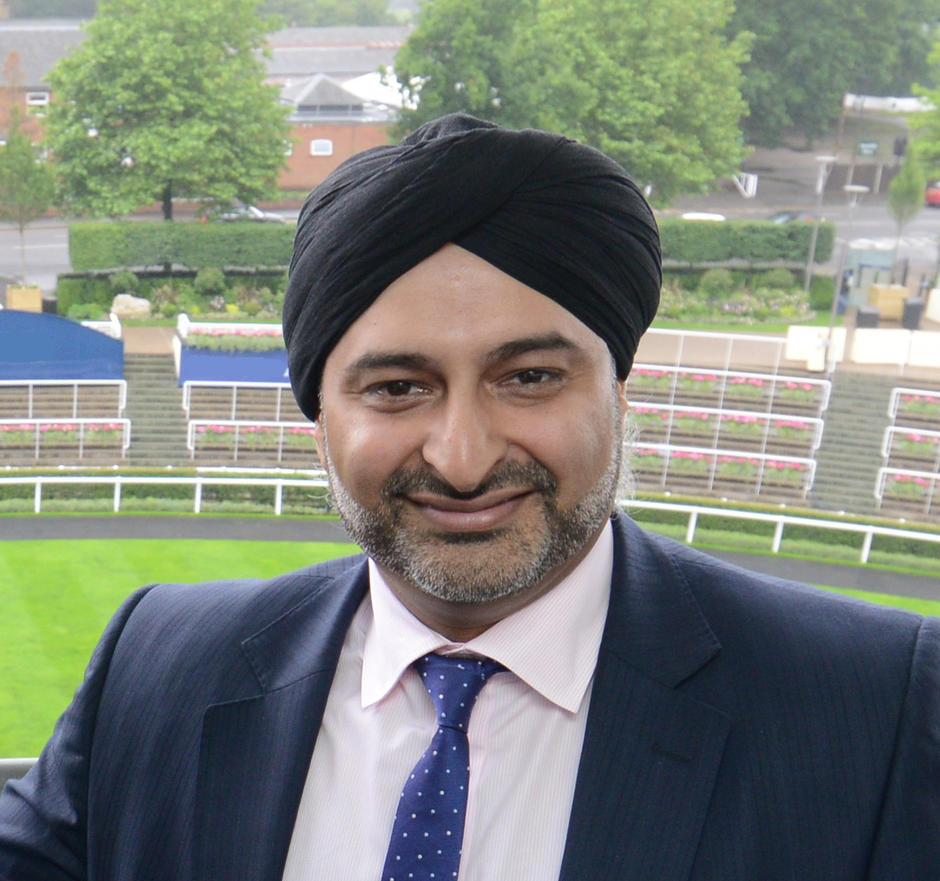 Ranj Rihal
Business Development Manager, Pharmaceutical

FAQ about Orion™
Even though cold WFI has been commercially available for decades and used extensively throughout the world for highly purified water production with low endotoxin levels in line with WFI water specifications, contamination remains a concern. This is only the case if systems are not managed and sanitized correctly which should never be the case. Both cold and hot WFI systems produce water that meets the specified standard for WFI, and so companies should feel empowered to make the best choice for their organization based on their operational requirements, existing equipment and systems, available space, corporate sustainability initiatives, and of course CAPEX and OPEX budgets.
 
What are the new trends in purified water systems?
The European Pharmacopoeia monograph update in 2017, approving a twin membrane system for cold WFI production — using a combination of reverse osmosis (RO) and ultrafiltration (UF) systems for cold WFI production — continues to be a big trendsetter. However, the importance of sustainability is also heavily swaying the design of systems. Sustainable requirements will certainly become the focal point as every pharmaceutical company creates their policy to combat climate change, reduce the carbon footprint of their operations and overcome water scarcity issues.
What are the biggest purified water challenges customers are facing when it comes to meeting their needs?
Whatever their purified water needs, every customer has three pressing challenges in mind starting with the consistent performance in terms of quantity and quality, passing by hot water sanitization to maintain microbial control in the system without forgetting increased sustainability and water energy savings.
Technologies related to Orion