The pandemic has positively impacted the growth of the Everything as a Service (XaaS) market due to the almost overnight digitization of several industries. The impact of COVID-19 saw companies from various sectors adopt new technologies to simplify their business operations, ease and optimize work processes and facilitate remote working. And, as we emerge, many are focused on reducing costs and safeguarding the life of their existing equipment. All of which continue to strengthen market expansion with no sign of slowing.
The XaaS market — and mindset — is disrupting even the most traditional markets, such as the pharmaceutical market. The global XaaS market was worth $349.71 billion in 2020 but by 2028 it is expected to be $2,384.12 billion — a staggering compound annual growth rate of 28.2 percent. 
In light of this, Celine Dronsart, Business Development Executive - BioPharma UK, takes a closer look at service growth trends to see how the water industry is responding.
What are the main trends causing the growth in service uptake?
The service market is growing across all sectors, globally, as our quality of life improves, and as innovation facilitates ease of use. The consumption of materialistic items, such as cars, domestic appliances, cell phones, etc., has skyrocketed and consumers expect the same level of support services and quality assurances wherever they are in the world. The same applies to businesses and many see outsourcing the maintenance of their equipment as an assured way to maintain efficiencies. And a company with global manufacturing facilities rightly expects the same guarantees to mitigate business risk across all their locations.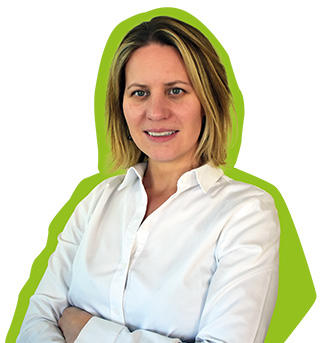 Are certain regions or industrial sectors leading in the update of water services? 
"As well as the continuous growth of the developed regions, there has been massive consumer growth throughout the Asia Pacific, Southeast Asia and LATAM regions, owing to a rapid pace in development and improvement to the quality of life. We've also seen a lot of business growth as well as established companies expanding operations to these areas."
How are these trends impacting the water market and how is Veolia Water Technologies responding?
"We are heavily focused on our services offered in line with market trends but also customer feedback. We have identified our best practices and are currently replicating these elsewhere to ensure what is established in Europe, for example, is matched in emerging regions — just like buying a car, a customer in Asia expects the same level of service from maintenance to leasing and insurance, as a consumer in Europe. Our offering, Aquaservice™, is no different. It's a full after-sales service contract offered globally."
What are the three main highlights of Aquaservice™? 
"The first is our core Aquaservice offer which gives our customers peace of mind from day one. It features all of those best practices, such as Hubgrade digital solutions, as standard, tailored services specific to each market with support as per local capabilities. Next, we offer additional market-specific lifecycle bundles, which customers can select based on their needs such as compliance and response time, just like TV packages for movies and sports. Finally, we offer lifetime agreements for spare parts, chemicals and mobile response units to give our customers a 24/7 end-to-end service offer."

Moving onto Water as a Service. What are the biggest benefits of this to clients?
"This is where customers only pay for the amount of water treated. We provide the equipment and services as necessary and the contract commits us — at Veolia Water Technologies — to provide a quantity and quality of water over an agreed period, giving the customer increased business assurances. It also helps those customers who need a new water system, but don't have the instant capital, to improve their operations sooner rather than later as they can spread the costs. The consumer equivalent is a cell phone contract — they get the instant benefits of the phone, insurance and the agreed usage, and they pay the phone off as they go."
Where do you see the biggest update in service offerings in relation to water?
"It has to be the digital revolution which was accelerated by the pandemic as it significantly reduced the business risk posed by COVID-19 when engineers couldn't get onto sites. Today, the ability to have 24/7 remote access and real-time insight into operations and the data to predict maintenance continues to change the face of the industry. When it comes to pharma, if a water system goes down in all likelihood they need to stop production which means customers not only stop making revenue but also lose profits. Downtime is what keeps site managers up at night and mitigating this is where our digital solutions come into their own."
How do you predict this will evolve? Will another service surpass digital solutions?
"Digital is always going to be a cornerstone but chemical services when it comes to pharma wastewater management have a lot of untapped potential. For now, water reuse is limited across the pharma industry but there is a fast-approaching need to reduce water consumption to alleviate water scarcity. As well as cleaning systems and extending the life of reverse osmosis membranes, the correct use of chemicals can facilitate water reuse by cleaning water so it is fit for purpose, ranging from boilers to cleaning."